Wow, what a jaw dropping year!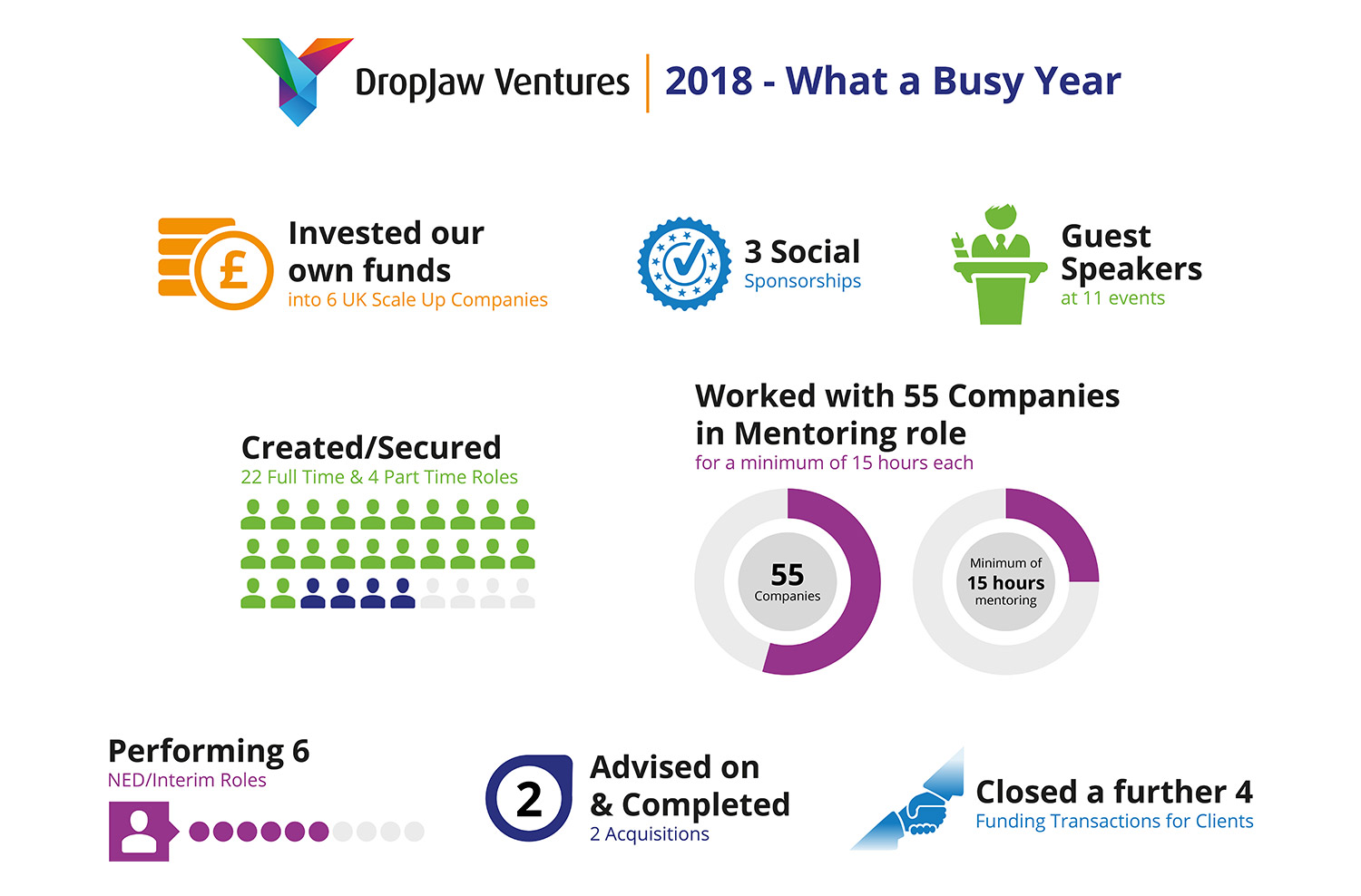 We would like to start off by thanking everyone we have worked with or on behalf of this year and wish you all a very Merry Christmas and a Happy New Year!
We wanted to finish 2018 on a high and give a roundup of all the exciting projects we have embarked on this year:
1) The DropJaw Ventures team invested our own funds into six scale up companies, alongside creating 22 full-time positions and four part-time roles with them. We will continuously work with these businesses, to ensure their continued growth in their own specific markets.
2) Working on behalf of our clients, we closed four funding transactions to enable them to flourish and develop their companies into the New Year.
3) We are now performing six non-executive director and interim support roles with companies across the UK to help them develop clear business models.
4) We were honoured to have been invited to be guest speakers at 11 national and international events – offering our experience across business development strategies and funding options.
5) The team here at DropJaw Ventures believe it's very important to support the local community and give something back. Through our Social Corporate Responsibility, we have been working with the Chester U11s Rugby squad, the Chester International 7s Rugby tournament and continued support of the R Charity for The Royal Liverpool Hospital.
6) Over the course of the year, we have worked with 55 companies, in mentoring roles. These were a selection of start-ups, scale ups and companies looking for the perfect exit strategy.
We are all very excited about the projects coming to DropJaw Ventures in 2019, as we continue our journey working with scale up companies across the UK and on international shores.
We look forward to speaking with you next year!
From all at DropJaw Ventures.
Other news