KTSL heads north as part of
ambitious expansion

plans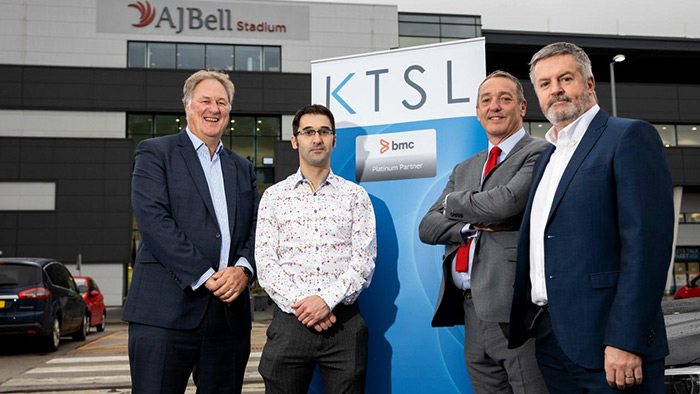 KTSL has received £500,000 funding from NPIF – FW Capital Debt Finance, managed by FW Capital and part of the Northern Powerhouse Investment Fund (NPIF).
The rapidly growing partner/reseller of BMC software products and professional services provider will part utilise the funding to support a planned relocation from Wiltshire to Manchester, under an ambitious growth and expansion strategy.
The firm has enjoyed a steep increase in turnover during the past 12 months, effectively doubling sales from £5million to £10million. The FW Capital funding will be used to facilitate move costs, ramp up marketing, recruit a further six staff and add further investment to software development. Projected turnover for the following year is estimated to move to £13million.
Rob Marks, Chief Executive at KTSL added: "Ours is a very niche and specialised business within the Business Service Management market place. We have spent the past several years researching and developing our technology to provide an online platform that simplifies and automates IT processes, improves decision-making, and orchestrates workflow across cloud, virtual, distributed, and mainframe resources.This funding has provided an incredibly important cash injection that not only allows us to improve our marketing drive, take on new staff and invest further in our products, but enables us to make the move North and into Manchester. This was particularly important to us because our concentration to date has been in the South East and West regions but we are increasingly seeing sales growth in the North of England following wins at Unilever (Port Sunlight), Manchester United Football Club, Balfour Beatty and De La Rue.
"We've enjoyed a positive experience working and collaborating with DropJaw Ventures and FW Capital ,  their support and belief in the business has been incredibly important as we press ahead with our continued development journey."
Roy Shelton, Managing Partner at DropJaw Ventures and Non-exec Director at KTSL explained: ". This past 12 months has seen us galvanise out team and business development drive further to a broad customer base and the market has responded exceptionally well and we now count leading brands including Barclays, Sky and Balfour Beatty as clients"
"With DropJaw working as part of the team providing interim CFO and advisory services to the board we see this trend continuing into the following year as more and more company's make the switch to our technology, recognising the far reaching benefits we offer in terms of efficiency, cost saving and security."
Gary Guest/ Loz from FW Capital
Other news