DropJaw Ventures earns
Business Elite Award 2020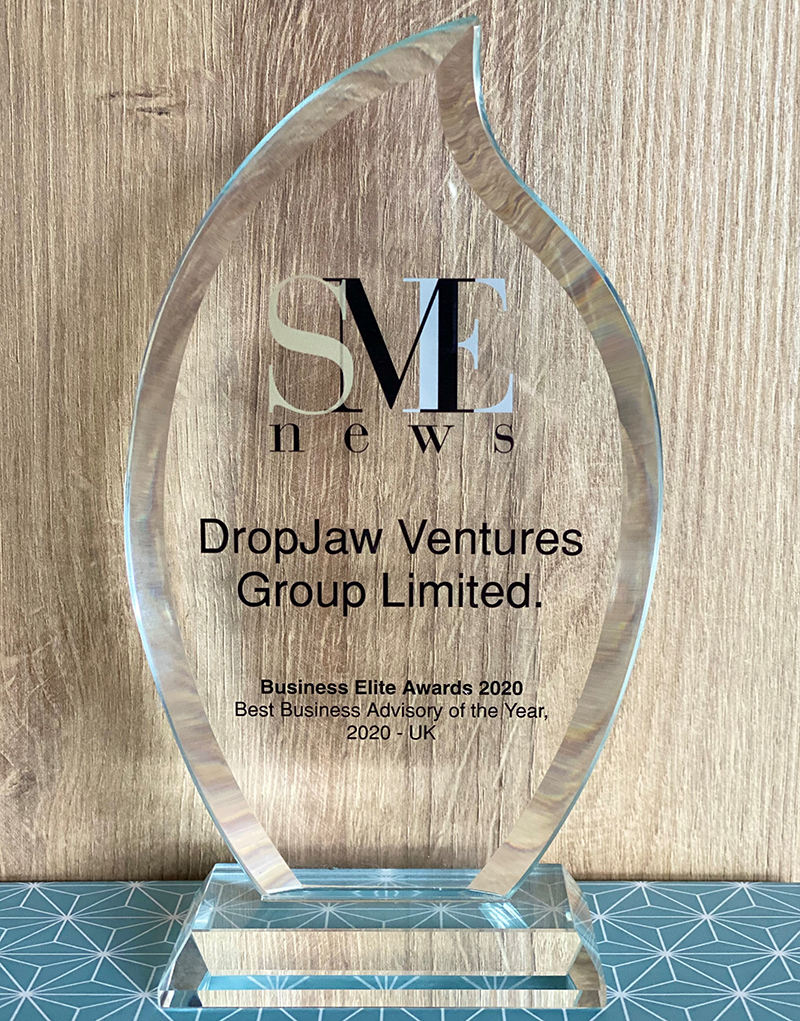 DropJaw named winner of the
Best Business Advisory of the Year for 2020
DropJaw Ventures' decades of experience have been recognised and rewarded by leading industry magazine SME News. DropJaw has been named the winner of the Best Business Advisory of the Year for 2020 in the annual Business Elite Awards.
"For the next 12 months, we will focus on increasing our performance and returns. We expect that to slow slightly but we will focus on driving and fuelling acquisitive growth," Roy told SME News in an official interview to mark the award.
"Additionally, we will also continue to make a difference because we have been founders, investors, non-execs, turnaround and exit entrepreneurs. We have the grey hairs, the war stories and the battle scars. Ultimately, we have enjoyed both success and failure. It is all of these experiences we bring to our portfolio and allow them to learn and scale quickly."
Click on the download link below to read a PDF of the full article.
SME-News-Q4-2020-Sep20001Download
Other news