DropJaw drives
digital disruption

with Guerilla ICT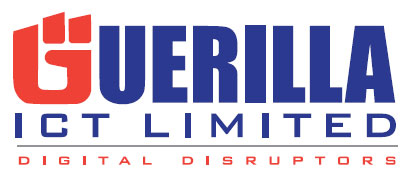 DropJaw Ventures Group, the award-winning business advisory firm, has invested in Guerilla ICT, a disruptive technology firm set to change the way companies connect forever.
Guerilla ICT is the brainchild of Craig Hall, a communications and IT industry veteran who was fed up with the way the industry provides solutions to business.
"You might say the lockdown provided me with the time and impetus to set up the business that I've actually had in mind for 25 years. It's the culmination of 25 years of frustration and battles with big industry players, which has led to Guerilla ICT – a new company for the modern era," he said.
DropJaw immediately saw value in the start-up, being closely aligned with the ICT sector itself.
DropJaw Ventures Group Managing Partner Roy Shelton said: "We are delighted to be the sole investor to Guerilla ICT. This is our fourth transaction in as many months and reinforces the DropJaw approach of providing access to capital and advisory services to companies wishing to scale-up, along with our ability to complete quickly.
"Our focus on working with the talented teams across the technology and professional services sectors continues to add value to our portfolio companies, as we adopt a hands on role creating a trading market place and an immersive shared learning experience."
Guerilla's MD Craig Hall was delighted to receive vital funding from DropJaw, which will be immediately put to use in marketing and developing the company.
"The business model is simple," he explains, "we are disrupting and revolutionising the way a client consumes their voice and data, to create a compelling, sustainable competitive advantage. It all starts with a simple challenge. We want a client to put their ICT bills on the table, make me a cup of tea and in the time it takes me to drink it, I'll show how I can save them money."
Some of Hall's reasoning behind his disruptive new company lies with the fact that IT and telecoms companies lock businesses into inappropriate packages at great cost.
Craig says he's been frustrated how businesses are still being forced to buy things like they did 20 or 30 years ago, suggesting that "Our sector seems stuck. Access to technology has changed to such a degree that a more disruptive and beneficial approach to supply should have happened years ago, but the incentive not to change is high. Hardware and ongoing costs benefit the vendor to the detriment of the client, so we are shifting that focus to the client.
"We design what they need and ensure we have the best partners who will plug into part of our overall project needs with their own specialised skills. We then focus on bringing it all together and making it work."
Guerilla provides a service based on assessed needs, and delivers end user (hardware) equipment needed, such as laptops and smartphones, on a tax-efficient capital equipment lease basis.
"We supply clients with a simple technology finance plan that funds each desk of a member of staff, then provide an "all you can eat buffet" of services, calls and data access for a simple monthly subscription. We ensure everyone is always on and always available wherever they are, thanks to innovative apps, rock solid reliability and iron security," says the maverick.
Guerilla's refreshingly simple approach means transparent contracts, simple monthly fees – which also avoids high set-up costs – and a flexible approach. "We appreciate that companies grow and contract, and we offer cloud-based services which can change with your business, rather than leaving you stuck in multi-year contracts which may no longer be appropriate."
Craig and his new company see vast untapped opportunities in the sector to help companies save money and enjoy state-of-the-art technologies at a fraction of previous costs. He also seeks to bring fairness back to the supplier/client relationship.
"Thanks to my experience and expertise, and DropJaw's investment, Guerilla is here to smash the status quo," concludes the company founder.
Other news