4Roads calls on DropJaw to deliver
life-saving

NHS app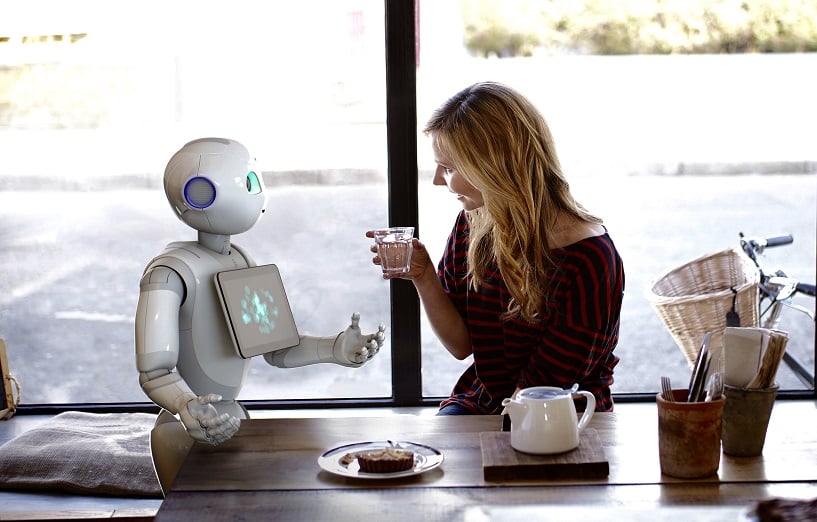 When a doctor and his business-savvy brother realised the NHS needed a better way for hospital staff to communicate, they turned to digital agency, 4Roads.
And when 4Roads needed a reliable non-executive board member, it turned to DropJaw Ventures' business guru CEO, Roy Shelton, who analysed the business and agreed to support the agency with its growth agenda.
Director at 4Roads, James Browne, says Roy "brings so much to the table. He's a hands-on, non-executive partner, and brings senior-level advice to our growing company. He understands our business, and has provided some real guidance for our growth strategies."
"Roy doesn't simply turn up at board meetings. He does far more than that. He's someone who can really connect the dots, and he's able to do that because of his deep business experience, working with different types of companies across different sectors, and helping them solve a variety of different problems."
James explains another advantage of having Roy involved in the business is that he helps plug gaps in capability – and that's where his well-honed business skills really came to the fore during 4Roads' ground-breaking pandemic project, providing technical support via his connectivity company, Connectus.
James takes up the story: "March – the first month of the lockdown – hit us all like a freight train. At that point, we had no real appreciation of the magnitude of COVID-19 or what sort of impact it was going to have on us as a business.
"And then we made what could have been seen as quite an illogical move, but it's a strong reflection of who we are as a company and the way we operate."
With full support across its client base, the 4Roads team decided to stop working on all projects for a week or two.
One of 4Roads' team of developers was approached via a client referral, Mike Young, whose brother Peter Young is a doctor at QE Hospital in Birmingham. Dr Young had been discussing the communications issues staff at QE Hospital were having as the pandemic took hold.
"Dr Young described a scenario where staff were experiencing real issues in getting hold of vital medical equipment, especially when working in quarantine and emergency areas wearing head-to-toe PPE," explains James.
Up to that point, hospital staff had simply had to make informal use of platforms such as the messaging app WhatsApp.
"The problem with WhatsApp is that – certainly within the context of the NHS – it has a number of shortcomings. The main one is that (often urgent) requests rapidly spiral out of control. And this was only going to become an ever-increasing issue for the NHS over the next few weeks," adds James.
So, with some partner companies, 4Roads undertook a rapid rollout project to create a messaging app for the NHS – and took a bold step to ensure the team was wholly focused by pausing client projects.
The 4Roads MD, Rob Nash, mindful of the app's importance, contacted all the company's clients and explained the nature of the project. As James explains: "He told them it required urgent attention and that would mean we wouldn't be able to work on any other client projects for the next couple of weeks. He asked for their support in our endeavours to build this vital app for the NHS."
And 4Roads' client base all supported the initiative – which the company undertook on a voluntary basis.
With help and guidance from a small group of NHS doctors, and another two companies from the UK and the US, Kulestar and Concept Softworks, up to 40 developers worked around the clock at no cost to get this specialised app – Call 4 Help – completed in just over a week.
A major sticking point in the app development was, of course, security. With such sensitive messaging, and before rollout at QE Hospital, the app needed rock-solid security – and this is where 4Roads called in the expertise of DropJaw Ventures' portfolio company, Connectus.
Connectus is a leading connectivity, telecoms and cybersecurity managed services provider to a growing number of companies, so has the expertise to help 4Roads ensure the integrity of the app.
In terms of the app, there were a number of different protocols that needed to be followed to ensure its stability and security. "Developing a scalable, secure solution obviously means ensuring there are no flaws in it – and that means conducting penetration testing," says James.
A penetration test, or pen test, is an authorised simulated cyberattack, performed to evaluate the security of a system.
"Without hesitation, Roy offered to provide penetration testing for the app at no cost – and pen testing can be quite expensive. From 4Roads' perspective, we weren't necessarily expecting a company like Connectus to offer support on a voluntary basis, but in typical fashion, Roy stayed very close to what we were doing with regard to the NHS, and wanted to offer support in some shape or form," adds the Director.
James says the penetration testing came at a critical point in the development of the app – and without it, the rollout couldn't have happened so swiftly.
4Roads proudly jumped at the chance to be involved in the app's development, with James admitting it was very much just a case of the team feeling – as with many other organisations – like this was a time to step up and play your part in helping curb the pandemic.
Says James: "It was just very logical. We have a development team, We have the capability. We have the expertise and we've got the track record of building secure apps, so ultimately when the opportunity was there to do something for the NHS, I think Rob, our MD, would have struggled to have ignored that requirement, and ultimately it was about doing the right thing."
He says the long-term impact and effect the decision has had on 4Roads throughout the rest of the year has been quite significant – reminding all the 4Roads team of what its values are.
"It reminded us of the type of leader Rob is – someone who acts with integrity, who prioritises other things ahead of profit, which I think we've all recognized is something that's not necessarily commonplace. It gave us a really good foundation for building on what has been a challenging year. We've had to navigate some very difficult times," shares James.
As a collective, James feels 4Roads is more resilient as a result of all pulling together to create the app. "We all worked on a common cause," he says, "I think it put us in a really good place to overcome what were a number of testing months which we've successfully endured and come out the other end of."
4Roads' philosophy has always been to go above and beyond for every client, with the nature of app development often revolving around client satisfaction over profit. "We don't walk away from a project, irrespective of how challenging it may be," says James.
The company's altruism has provided some unexpected dividends, in the form of Innovate funding, which has allowed the company to form a partnership between NHS doctors and key 4Roads staff to form a new company – Critical Communications – specifically to focus on the Call 4 Help app and exciting future developments (including national rollout) in the sector.
Other news